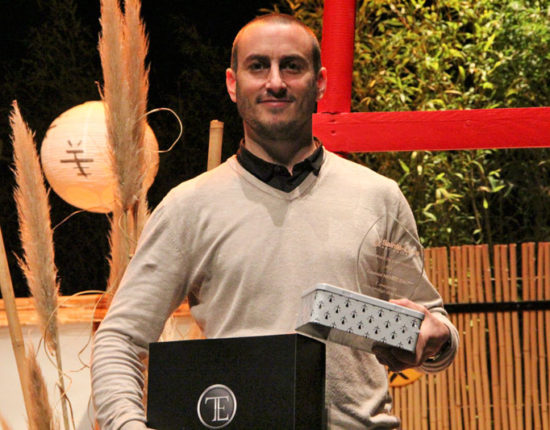 TIBEVOLUTION® is a brand dedicated to the production of Carbon/kevlar tailor made shin-pads
Founder and CEO since july 2015 of ScanEvo a Start'up based in Nantes, i also own the TIBEVOLUTION® brand. Hig Level athlete (Rink Hockey) i know how important protection of the tibias is and how poor is the quality of the available products today.
Therefore i've been inspired by larger equipement developing the same techniques and adapting them to the sport market
Relying on a unique know-how TIBEVOLUTION® designs and manufacture high quality unique handmade products. Form there we've increased the range to a diversified and complete one, answeringall type of requests. A patent application is being currently approved.
For the materials, TIBEVOLUTION® is using carbon and Kevlar. Used in the aeronautic field, in bulletproof equipment and other protection devices, these materials guanrantee to our shin-pads resistance, lightness and protection. Their surface is then covered with anti scrtach varnish.
Yes, Made in France…
Tibevolution shin-pads are made in Nantes, for a better control of quality and safety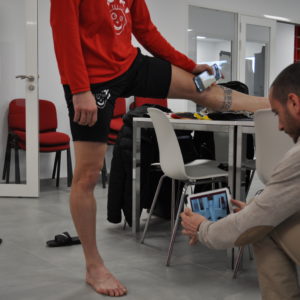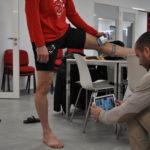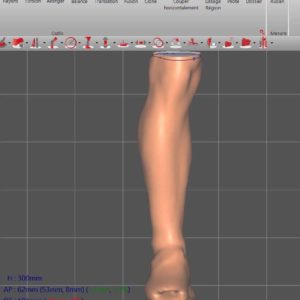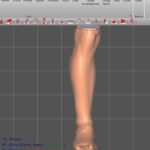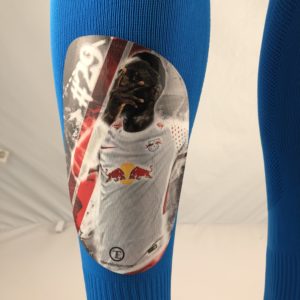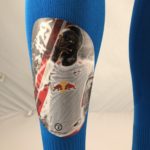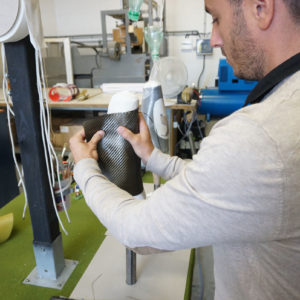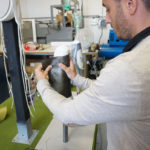 From craft to virtual
With the investment en a numerical milling machine, Tibevolution focused on orthopedic skills and mostly on major limbs.
Since the beginning, the orthopedist work has been a craft job by excellence.
Tibevolution knows how important shin-pads are in sports and how poor quality is for current avalaible products
That's why i relied on major limbs and developped the same techniques adapting them to the sports field
It is acraft work that requires skills, precision and care
Continuoulsy inovating, Tibevolution offers evlolving products. Finally Tibévolution focuses its effort in sales service and techniques to offer a full satisfaction to its customers
Fixé sur un iPad, ce capteur 3D permet de transformer la tablette en un véritable scanner 3D.
Fonctionnant sans câble ni PC à côté, il permet de scanner en toute liberté !
Ultraportable, il est idéal pour scanner rapidement.
S'il est petit, il n'en est pas moins précis : il permet de scanner à une distance de 40 cm environ, pour une précision de +/- 4 mm. Sa technologie infrarouge est indolore et sans danger (Laser Classe 1).
Simple d'utilisation, aucune formation n'est nécessaire pour l'utiliser
Tibevolution vous permet de générer et enregistrer les fichiers 3D de votre numérisation sur un iPad.
L'application fait le lien direct avec notre logiciel de rectification Tibevolution, pour permettre de travailler tout de suite avec la forme scannée.
Avec la solution Tibevolution, vous pouvez envoyer vos fichiers 3D soit par e-mail, soit via Dropbox.
Tibevolution, est une marque qui maîtrise la conception et fabrication de produits techniques et haut de gamme
L'atelier, situé à Nantes, développe, assemble et contrôle les protège-tibias. Les protège-tibias en carbone, sont stratifiés à la main. Le cycle de fabrication d'une seule paire est de deux jours.
Tibevolution a retenu le carbone, le kevlar. Utilisés dans l'aéronautique, les gilets pare-balles et autres revêtements de protection, ces matériaux garantissent aux protège-tibias robustesse, légèreté et sécurité. Leur surface est ensuite recouverte d'un vernis anti-rayure.
Dernièrement,  Tibevolution a été été contacté par deux chirurgiens (Docteur Olivier Bringer et docteur Hervé Silbert) en charge du suivi de footballeurs professionnels évoluant en France et à l'étranger) pour intervenir à la suite d'une opération pratiquée sur un joueur. Basés à Montpellier, ces deux chirurgiens ont créé une structure pour intervenir dans le monde entier.
L'attaquant sénégalais Demba Ba s'est grièvement blessé à la jambe gauche, lors d'un match du championnat chinois avec son club, Shanghai Shenhua. Le joueur, 31 ans, s'est fracturé le tibia lors du derby remporté contre le Shanghai SIPG (2-1) . "Cette blessure pourrait signifier la fin de sa carrière professionnelle", a déclaré son entraîneur Gregorio Manzano. " C'est donc avec une immense fierté que j'ai pu réaliser ses protège-tibias en carbone et donc pu participer a son retour sur les terrains. En espérant maintenant le voir participer a la coupe du monde en Russie. Bonne chance à toi Demba …
Tibevolution was contacted by the Football club's Doctor (Dr Gau) and the clubs Physiotherapist (Julien Amann) to provide a tailor made carbonmask for player Yannick Cahuzac
The Toulouse Midfielder was in hospital for observation after being vicitm of a "head trauma with loss of consciouness and a broken nose" against Strasbourg. Yannick was able to plau agaisnt Lyon after the international break (game shown on the 1st of april on canal + on prime game) with the mask that was due to be made urgently for this Ligue 1 game
Tibevolution was contacted by the Football club's Doctor (Dr Pietra) and the clubs Physiotherapist (Antoine Roth) to provide tailor made carbon shin-pads for player Abdallah Ndour
Abdallah Ndour had his tibia and fibula fractured on the 3rd mai 2017 during practice. The Senegalese player was a amajor player fr the accession to the first league (32 games played)
Vicitme of this double fracture (Tibia & fibula); Abdallah traine again with the first team. The keft wing defender strats to come back on the field and leave bheing a period of doubt and pain